Nude sketches with model
The nude sketches with a model are a work that Antonio García Calvente began at the Círculo de Bellas Artes in Madrid, in the free drawing and painting workshops with models posing for between 2′ and 3 hours.
It is about fast and fluid expressions of movement, the body and human nature. Quick notes on the beauty of the human body.
The sketches, mostly in watercolors, are fluid and fast. Many of them in brief sessions, which generates capturing the essentials of human nature, and addressing only the most enveloping and magnetic elements of the human figure.
Paint the human body
When painting the human body, it is essential to know it, to know the anatomy, and to understand the movement. In Antonio's paintings, the figure of the human body, especially in the sketches, focuses on movement, on the area where movement arises. It focuses on the imbalance that forces balance, on tension.
Abstract sketches
The abstract sketches are an essential part of this line, they are simpler and look for a diffuse, inspiring image. They focus on the colors, the spots, the shadows, and abandon the clear and clean strokes.
They are just shapes, marks, insinuations, that show us a human body, evoke it and call it, but do not specify it.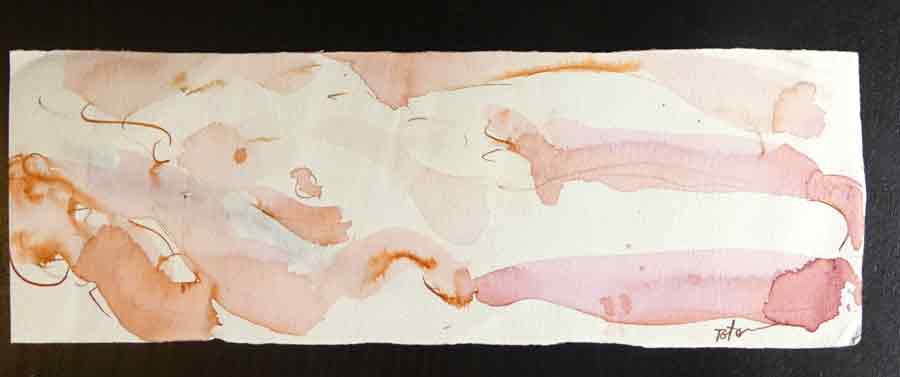 Sketchbooks
The sketches in general were not classified, beyond the signature and date that Antonio García Calvente used to indicate in his works. For this reason the sketchbooks, of which only one is shown in the collection, serve to identify a stage, a certain period.
The sketchbook below is made in 2015, just two months before his death.
In these sketches we do not see the clear intention of feminine or masculine beauty, but rather to convey the emotion hidden in the posture and gesture. In the last years of life, the sketches defined the face much more and distanced themselves from the figure, looking for more expression, more feeling.
Regardless of the exaltation of the form or the body, they project a kind and sincere emotion.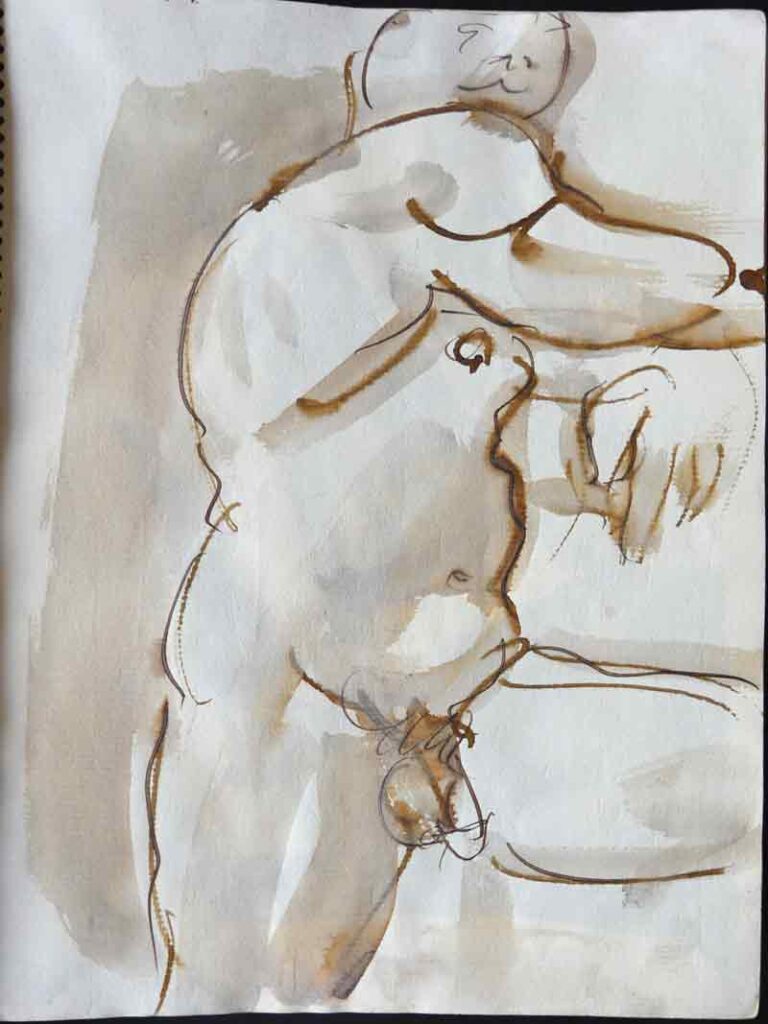 Sketches with color
Antonio's colored sketches look for the contrast of the body with the background. The watery colors of the watercolors, with the defined lines of certain shadows and contours, are enhanced by blurred backgrounds of bright and warm colors.
Erotic art
An important part of Antonio García Calvente's painting are artistic nudes, which in some also show us a harmonious and sensual erotic line. Sometimes very provocative, and other times very subtle and sensitive.